SEPTEMBER 9,2011 THE CHEROKEE NATION, THE SECOND LARGEST GROUP OF SLAVE OWNERS IN THE UNITED STATES, EXPEL DESCENDANTS OF MIXED RACE SLAVES FROM THE TRIBE!
NEW!
HOUSE PASSES LAND GRANT FOR NATIVE AMERICANS AND AFRICAN AMERICANS.
Link to story of House and Land Grants
DEATH OF THE CHEROKEE NATIONS FIRST WOMAN CHIEF CHIEF MANKILLER
WIKIPEDIA PAGE ON "Black Indians"
WIKIPEDIA PAGE ON:"Black Seminoles"
NEW SITE ON THE CHEROKEE NATION
$1 Donation to help keep ST.LOUISBLACKINDIANS.COM
up and running, providing information on a hidden part of America's history
(donate at bottom of the page)
FOR MORE INFORMATION ON BLACK INDIANS, OR TO CONTRIBUTE ADDITIONAL INFORMATION TO THIS SITE, E-MAIL AT:
THANK YOU!
MOVIE REVIEWS, ORIGINAL WRITING AND ART www.phillipseahorn.com
IF NOT FOR YOU, THIS SITE WOULD NOT EXIST
JAMES EARL JONES (black/cherokee)
"BLACK INDIANS" narrated by JAMES EARL JONES
MORE INFO ON THE RIFT BETWEEN THE BLACK "FREEDMAN" AND THE CHEROKEE NATION
ACCUSATIONS OF RACISM IN THE CHEROKEE NATION
"FREEDMEN", THE FORMER SLAVES OF THE CHEROKEE INDIAN NATION, VOTED OUT OF MEMBERSHIP TO THE TRIBES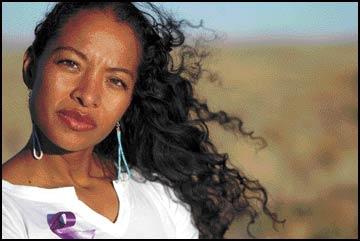 RADMILLA CODY
Black and Navajo activist for the enviroment and Native American issues.
RADMILLA CODY'S STRUGGLE WITH NATIVE AMERICAN RACISM TOWARD BLACK INDIANS. READ HER STORY HERE.
WIRED MAGAZINE ARTICLE ON BLACK INDIANS (FREEDMEN):WIRED 13.09:BLOOD FEUD
"EBONY" ARTICLE ON BLACK INDIAN CASINO OWNERS
FREEDMEN OF THE FIVE CIVILIZED TRIBES LEGAL DEFENSE FUND
BLACK INDIANS OF NEW ORLEANS MARDI GRAS
ANSWERS.COM ARTICLE ON BLACK INDIANS
RACISM OF NATIVE AMERICANS TOWARD BLACK INDIANS
EARTHA KITT: BLACK AND CHEROKEE wikipedia. org link
NEW! JIMI HENDRIX RAISED BY HIS CHEROKEE GRANDMOTHER.
NEW! CREE SUMMER (plains cree,black,irish)
Famous voice actor in animation and star of Bill Cosby's "A DIFFERENT WORLD"
NEW! EUGENE BULLARD (black/creek)
The first Black fighter pilot,who fought for the French in WWI, and his story told in the upcoming movie "FlyBoys"
Click on picture for more information on this tragically uncelebrated and obscure hero of WWI.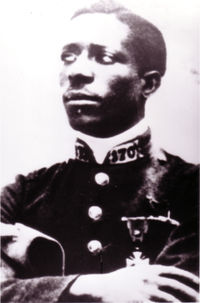 BLACK INDIANS AND THE CHEROKEE NATION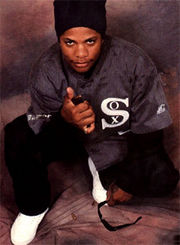 EASY -E
black/cherokee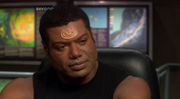 CHRISTOPHER JUDGE (STARGATE SG-1)

black/cherokee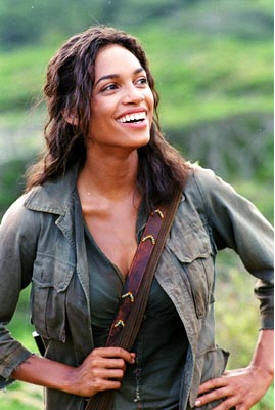 ROSARIO DAWSON

black/cherokee/spanish
TINA TURNER
black/cherokee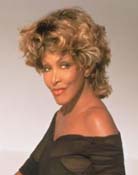 TRACI BINGHAM
black/cherokee

ALIYAH
black/cherokee

DEBBIE ALLEN
black/cherokee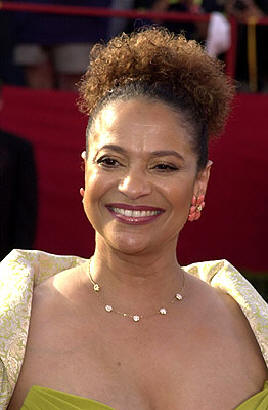 FELICIA RASHARD

black/cherokee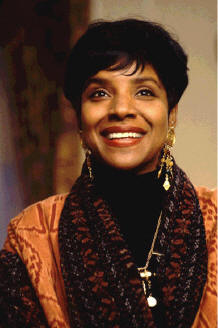 "BLACK INDIANS" A MUST HAVE DVD TO FIND OUT ABOUT YOUR NATIVE AMERICAN HERITAGE!







98% OF BLACKS WHO ARE IN THE METRO ST. LOUIS AND METRO EAST AREA ARE NOT ONLY AFRICAN AMERICAN, BUT NATIVE AMERICAN ALSO!







LEARN ABOUT THIS IMPORTANT HIDDEN HISTORICAL AND CULTURAL FACT!







ONLY $29.95 FOR THE DVD